I Can Help You Seek Success
Through Careful Planning, Persistence, & Personalized Service
SPEAK WITH ME TODAY
Why Estate Planning Is Important
June 16, 2022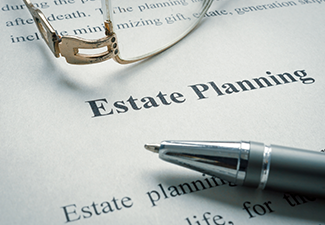 We all get so busy with day-to-day activities that we often neglect to plan for the future. Planning for what happens to our loved ones and our possessions when we are no longer here to take care of them is easy to put off. However, doing so can yield the worst results of procrastination ever. Moreover, there is no reason to put off preserving your legacy. As long as you work with an experienced estate planning attorney, you will find the task manageable and can easily update your plan as things change in your life.
At Hudson Law Firm, we pride ourselves on bringing peace of mind to clients in Union City, Jersey City, Bayonne, North Bergen, and Hoboken, New Jersey. Estate planning is important, and we are dedicated to helping you execute a plan tailored to your estate, however large or small it may be.
Benefits of Estate Planning
There are several benefits to having an estate plan. These make estate planning important for every adult.
First, proper estate planning protects your family, loved ones, and those you want to benefit from your estate. What you intended to leave to whom does not matter if you have not executed legal documents that will ensure your wishes are carried out. You should also know that estate planning is not used only after you die but protects you and your loved ones should you become incapacitated during your lifetime.
Second, estate planning protects your assets. You spend a lifetime building wealth. Your assets should support you if you are incapacitated and benefit your loved ones when you die. They should not be completely garnished by creditors, and your wishes shouldn't be challenged in lawsuits by those you never intended to share your assets with.
Third, estate planning allows you to make all the decisions about your future end-of-life medical care and the distribution of your assets upon death. If you do not create an estate plan, the court or a court-appointed fiduciary will make all those decisions for you. Such decisions are too important to not make for yourself.
What Happens if Someone
Dies Without an Estate Plan?
There is no avoiding probate if you die without at least a will. If you do not have one when you die, you will die intestate and the probate court will use New Jersey's law of intestate succession to distribute the assets of your estate.
The court will first appoint a personal representative of its choosing. With a fully-executed will, you make that decision, not a judge. Then, your estate will be distributed according to intestate succession, not your wishes. The law of intestate succession is a formula for who receives what from an intestate estate, including children, spouses, parents, and siblings. Other loved ones, stepchildren, friends, and causes you wanted to support have no legal claim to your estate.
That could mean that children you didn't wish to benefit from your estate will. A spouse you planned to or were in the process of divorcing at the time of your death will benefit disproportionately. That charity you wanted to leave a gift to will be unable to even challenge being left out.
Who Should Have an Estate Plan?
Every adult age 18 and older should have at least a simple will. If you possess more assets, you should explore other estate planning tools that provide tax benefits during your lifetime and help avoid court proceedings after your death. Every adult should have advance healthcare directives and other powers of attorney in place to ensure your wishes are honored in life and in death. When you are unable to speak for yourself, your estate plan will speak for you.
As things in life change, such as your health status, marriage, divorce, building a business, or the birth or death of children, your estate planning attorney will help you adjust your plan accordingly. You never know for sure when you will become unable to manage your affairs or when you will die. That means it is never too soon to create an estate plan.
Legal Guidance You Can Trust
At Hudson Law Firm, we provide all the information and attention you need to develop your estate plan. We form lifelong relationships with clients from Union City and surrounding communities in New Jersey. If you change one thing in one estate planning document, it may affect some or all of your other documents. We're here to make sure your legacy and your wishes are secure.
If you are ready to begin working on an estate plan, call Hudson Law Firm today.