I Can Help You Seek Success
Through Careful Planning, Persistence, & Personalized Service
SPEAK WITH ME TODAY
Locking Out A Tenant
Feb. 17, 2023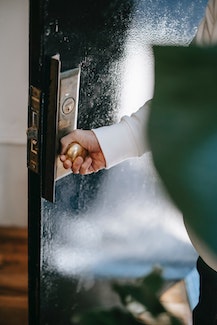 Under New Jersey law, landlords may not lock out tenants without a court order. In order to lawfully lock out a tenant, the landlord must first provide written notice to the tenant and then file a complaint in court. If the court grants the landlord a judgment, the landlord may lawfully take possession of the rental property by evicting the tenant and changing the locks.
However, even with a court order, landlords are not allowed to use "self-help" eviction techniques such as locking tenants out, taking away their personal property, or cutting off their utilities. Landlords must always follow the legal eviction process – otherwise, the tenant may be able to sue for damages.
If a landlord is found guilty of an illegal lockout, they can face serious repercussions, including fines and/or imprisonment. The landlord should always contact the local court and provide proper documentation before taking such an action. In addition, the tenant has up to 10 full days to apply to the court for a Hardship Stay if a lockout has already occurred.
A tenant hardship stay in New Jersey is a stay of eviction that may be granted by a landlord tenant judge in their discretion, to delay a lock-out after a judgment for possession has been entered. The Tenant Hardship Act, N.J.S.A. 2A:42-10.1, allows for the stay of eviction to delay a lock-out for a maximum duration of six months. However, the judge usually grants the hardship stay in smaller increments. In order for the stay to be granted, the tenant must pay all arrearages in rent, including court costs, plus current rent, and meet other conditions. Moreover, the tenant must stay current on rent payments throughout the entire duration of the hardship stay; otherwise, the landlord can request that the hardship stay be immediately set aside and that the warrant of removal be executed.