I Can Help You Seek Success
Through Careful Planning, Persistence, & Personalized Service
SPEAK WITH ME TODAY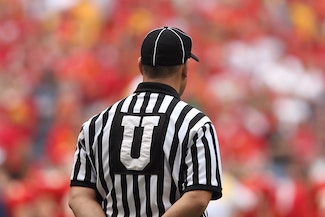 In 2018, New Jersey made history by becoming the first state to take advantage of a U.S. Supreme Court ruling that struck down the Professional and Amateur Sports Protection Act (PASPA) of 1992, a federal ban on sports betting. Governor Phil Murphy signed a bill into law that paved the way for the state's casinos and racetracks to legally offer sports betting. This allowed gamblers to legally bet on sports. Taxation of any winnings will depend on the individual's income and whether they itemize their deductions.
Legalized sports betting has many advantages and disadvantages.
Pros:
It can be a fun and exciting form of entertainment, as you are able to place bets and keep track of your progress.

You can make a profit if you have knowledge and experience in the industry, and it generates tax revenue on spending that preexisted legalization.

It gives you more control over your finances, as you are able to set limits on how much you are willing to bet.
Cons:
It can be highly addictive and can lead to a loss of control over your finances.

You could end up losing a lot of money if you don't know what you're doing.

It can be difficult to stay within your budget and not get carried away.
Professional Bettors Barely Win
Professional-level sports bettors rarely sustain a long-term winning percentage of over 55%, and it is often as low as 53 or 54%. Eleven percent of daily bettors admitted to winning rarely, meaning the difference between winning and losing is just a few percentage points in each direction. Bankroll management is an important factor for successful sports bettors, as margins in sports betting are very thin.
Amateur Bettors Rarely Win
Amateur bettors often find it difficult to win on sports betting due to lack of knowledge about the sport and its betting rules. Only a few gamblers maintain a win rate of 60 percent or higher. The win rate for amateur bettors is much lower than that of professional bettors. Moreover, research conducted by the Fantasy Sports & Gaming Association shows that only 19% of Americans engage in online sports betting, indicating that the majority of amateur sports bettors lose more than they win.
Amateur bettors lose an estimated $107 billion annually, according to H2 Gambling Capital. This figure does not include unlicensed or "black market" activities, which could be even higher.
Gambling Assistance
If you're looking for gambling assistance in New Jersey, there are several resources available to you.
One of the best places to start is the Division of Gaming Enforcement (DGE). The DGE is the regulatory agency responsible for enforcing the laws and regulations that govern the casino gaming industry in New Jersey. They provide various resources, including a toll-free helpline, that can provide information and assistance to those with gambling-related issues.
You can also contact the Council on Compulsive Gambling of New Jersey. The council helps people with gambling problems or who are at risk of developing a gambling problem. They provide various services, including a helpline, which is available 24/7.
In addition, the New Jersey Department of Mental Health and Addiction Services offers a variety of services for people with gambling problems, such as cognitive-behavioral therapy and other forms of counseling.
Finally, the National Council on Problem Gambling provides support to those affected by gambling addiction, as well as resources for family and friends. No matter which resource you choose, it is important to remember that help is available and seeking assistance is the first step in overcoming a gambling problem.