I Can Help You Seek Success
Through Careful Planning, Persistence, & Personalized Service
SPEAK WITH ME TODAY
Requesting Public Records
Jan. 17, 2023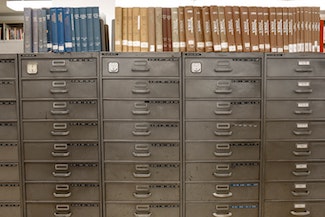 The Freedom of Information Act (FOIA) was passed in 1966 and gave the public the right to access federal government records. States also have their own FOIAs in place and access to local records is usually governed by state laws.
Federal Records
FOIA is codified in 5 U.S.C. § 552. FOIA gives members of the public the right to request access to records of the Executive Branch of the United States Government. FOIA also provides for the release of some records that were previously exempt from public disclosure, such as classified documents. FOIA requests must be made in writing and may be submitted either electronically or by mail. The agency must respond to a FOIA request within 20 business days, unless the request is particularly complex or there are a large number of requests.
Generally any person - United States citizen or not - can make a FOIA request. A FOIA request must be in writing and reasonably describe the records you seek. The request should be specific enough that the agency can locate the records, but not so specific that it would exclude relevant documents.
A FOIA request can be made for any agency record, including documents, reports, emails, and other information. Most federal agencies now accept FOIA requests electronically, including by web form, email, or fax. See the list of federal agencies for details about how to make a request to each agency and any specific requirements for seeking certain records.
There is no initial fee required to submit a FOIA request, but the FOIA does provide for the charging of certain types of fees in some instances. For a typical requester the agency can charge for the time it takes to search for records and for duplication of those records. There is usually no charge for the first two hours of search time or for the first 100 pages of duplication. You may always include in your request letter a specific statement limiting the amount that you are willing to pay in fees. (5 U.S.C. § 552).
The list of federal agencies accepting FOIA requests includes:
Department of Agriculture

Department of Commerce

Department of Defense

Department of Education

Department of Energy

Department of Health and Human Services

Department of Homeland Security

Department of Housing and Urban Development

Department of the Interior

Department of Justice

Department of Labor

Department of State

Department of Transportation

Department of the Treasury

Environmental Protection Agency

Federal Communications Commission

General Services Administration

National Aeronautics and Space Administration

National Archives and Records Administration

Nuclear Regulatory Commission

Office of Personnel Management

Small Business Administration

Social Security Administration

US Agency for International Development

US Office of Special Counsel

US Postal Service

US Trade Representative.
The consequences for a government's failure to properly respond to a FOIA request can vary, depending on the circumstances. Generally, if an agency fails to respond to a FOIA request within the statutory time limit, the requester may file a lawsuit to compel the agency to respond. Additionally, a court may impose sanctions on the agency for its failure to comply with the FOIA, such as requiring the agency to pay the requester's legal fees. In some cases, the court may also order the agency to produce the requested records or award damages to the requester.
New Jersey Records
The New Jersey version of FOIA for state records is the Open Public Records Act (OPRA), which is codified under NJSA. 47:1A-1 et seq. OPRA was approved on January 8, 2002, but only became effective on July 7, 2002. The goal of OPRA is to have government meetings and records open as much as feasible, keeping with the public interest and without infringing individual privacy. Under OPRA, records held by public agencies in New Jersey are presumed to be open to the public unless they fall within one of the specific exemptions. The public has the right to inspect and copy government records and has the right to request a response to specific records requests within seven business days.
New York Records
The New York version of FOIA for state records is the Freedom of Information Law (FOIL), which is codified under Public Officers Law §84 et seq. FOIL was enacted in 1974 and is designed to guarantee public access to records of governmental bodies in New York. The law applies to all records maintained by state or local government, with certain exceptions. FOIL also allows members of the public to obtain records of governmental bodies in New York.