I Can Help You Seek Success
Through Careful Planning, Persistence, & Personalized Service
SPEAK WITH ME TODAY
Paying An Estate's Medical Bills
Jan. 19, 2023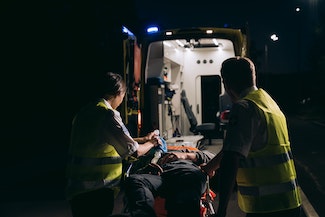 In New Jersey, the executor or personal representative appointed to manage the estate is responsible for paying off the decedent's medical bills. The executor must prioritize debts for payment based on federal and state laws. If there isn't enough money to cover the medical bills, creditors may look for someone else to pay the bills. But, in most cases, no one is legally obligated to use their own money to pay off a deceased person's medical bills.
If the estate can't afford the medical bills of the deceased, the creditors generally write it off. In some cases, the estate may have to sell some assets to cover the debt. If the estate is insolvent, the court will prioritize payments to creditors according to federal and state laws, and some creditors may receive partial payments or nothing at all. In very rare cases, a cosigner may be held responsible for the medical bills, and some states have filial responsibility laws that can hold adult children responsible for financially supporting their parents if the parents can't afford to support themselves. In addition, if the deceased was a Medicaid recipient, the state's Medicaid program may recover benefits from the estate.
New Jersey Charity Care is a state program designed to help provide free or reduced-cost care to the uninsured. It is available to patients for inpatient and outpatient services at all acute care hospitals in the state. To be eligible for Charity Care in New Jersey, you must have a family gross income below 500 percent of the federal poverty level. In addition, patients must have less than $7,500 in other assets as an individual, or $15,000 per family, to qualify for charity care coverage. New Jersey law also states that charity care may be provided for any medically necessary services as determined by a physician.
In New York, the income threshold for free care is determined by the federal poverty level guidelines. Family assets cannot exceed $7,500 for an individual or $15,000 for a family to be eligible for Charity Care. In addition, New York does not require nonprofit hospitals to provide a specified minimum level of charity care or other community benefits.
In New Jersey, creditors cannot act as administrators of an estate. The laws in the state of New Jersey define who has the first right to apply for administration of an estate. Generally, the spouse or registered domestic partner, adult children of the decedent, guardian of minor issue first entitled, if no surviving spouse or adult children, decedent's parents, brothers and sisters, grandparents, aunts and uncles and stepchildren have priority. If there are no next of kin any fit person or anyone who is owed a debt from the estate has the right to apply after 40 days have passed.