I Can Help You Seek Success
Through Careful Planning, Persistence, & Personalized Service
SPEAK WITH ME TODAY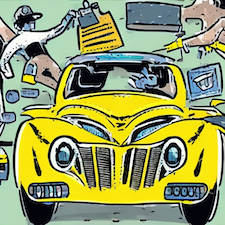 Under the New Jersey Lemon Law (within the Consumer Fraud Act), a vehicle may qualify as a "lemon" if it has a defect or condition that substantially impairs the use, value, or safety of the vehicle and that is not repaired after a reasonable number of attempts.
The Lemon Law applies to used vehicles that are purchased or leased in New Jersey, as well as to new vehicles. It covers all types of vehicles, including cars, trucks, motorcycles, and recreational vehicles.
New Cars
To be eligible for protection under the Lemon Law, you must first report the problem to the manufacturer or dealer within two years of the date of delivery of the vehicle or within 24,000 miles, whichever occurs first. If the problem is not repaired after a reasonable number of attempts, you may be entitled to a replacement vehicle or a refund of the purchase price.
Used Cars
Under the Used Car Lemon Law, used car dealers are required to provide warranties on every used car that is sold for more than $3,000, that is seven years old or less, has not been declared a total loss by an insurance company and has an odometer reading of 100,000 miles or less.
If you believe you have purchased or leased a lemon vehicle in New Jersey, you should contact an attorney who specializes in Lemon Law cases to discuss your options and to determine whether you are eligible for relief under the law.