I Can Help You Seek Success
Through Careful Planning, Persistence, & Personalized Service
SPEAK WITH ME TODAY
Layoff Severance
Feb. 13, 2023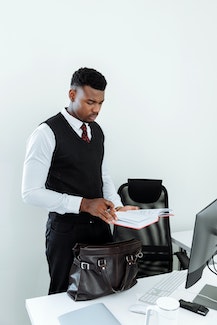 Currently in New Jersey, layoffs are regulated by the New Jersey Department of Labor and Workforce Development. The department provides information on the Worker Adjustment and Retraining Notification (WARN) Act, which applies to employers with 100 or more employees, and the New Jersey Temporary Layoff Law, which applies to employers with fewer than 100 employees. The WARN Act is a federal law that requires employers with 100 or more employees to provide 60 days' advance notice of plant closings and mass layoffs, while the Temporary Layoff Law requires employers to provide 30 days' notice before a temporary layoff. In New Jersey, employers who fail to provide the required notice face a civil penalty of up to $500 per day, with a maximum penalty of $30,000.
In a few months, however, pursuant to legislation A4768, businesses in New Jersey with 100 or more workers must pay severance of one week for each year of work in the event of a large layoff or a plant closing or transfer that will put at least 50 people out of a job. In addition to requiring companies with more than 100 employees to pay severance when a mass layoff impacts 50 or more employees, the law will also require that severance pay be equal to one week's compensation for every year of service with the company.
The minimum severance is one week of pay for every year of service, up to 26 weeks of pay. Employees with more than 26 years of service are eligible for up to 26 weeks of pay. The law also extends the notice companies must give workers prior to a mass layoff, from 60 to 90 days.
What to do after being laid off:
Take an inventory of your financial situation.

Create a budget and stick to it.

Take some time to process the situation.

Create a list of your skills and qualifications.

Network with your contacts and explore job opportunities.

Update your resume and online profiles.

Research the job market and identify potential career paths.

Invest in skills training and certifications.

Take advantage of any unemployment benefits or resources available.

Reevaluate your priorities and goals.
According to the US Bureau of Labor Statistics, the median salary for workers in New Jersey was $56,790 in 2019. This is higher than the national median wage of $51,960. New Jersey has a wide variety of occupations, with salaries ranging from $20,000 to more than $100,000. The highest paying industries in the state include finance, information technology, and healthcare.