I Can Help You Seek Success
Through Careful Planning, Persistence, & Personalized Service
SPEAK WITH ME TODAY
Immigration Parole
Feb. 8, 2023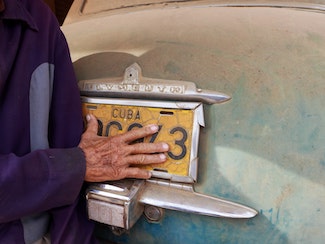 In 2021, President Joe Biden and Vice President Kamala Harris announced new measures to address the security and humanitarian issues at the Southwest border, including expanding the parole process for Venezuelans, increasing the use of expedited removal, and tripling refugee resettlement from the Western Hemisphere. This new immigration parole policy relies on a legal authority known as parole, which allows the admission of migrants based on urgent humanitarian need.
The parole process was initially implemented for Venezuelan nationals and has now been extended to nationals of Cuba, Nicaragua and Haiti. The Biden parole will let 30,000 migrants a month from Venezuela, Cuba, Nicaragua and Haiti enter the U.S. for two years if they apply for it in their home country — and not make dangerous trips to the overwhelmed U.S. southern border and the Florida Keys.
The immigration parole program currently in place allows certain noncitizens to temporarily live and, in some cases, work in the United States without fear of deportation. The Immigration and Nationality Act (INA) authorizes the U.S. Citizenship and Immigration Services (USCIS) to use its discretion to authorize parole for urgent humanitarian reasons or significant public benefit.The request can be made by the noncitizen or someone else on their behalf. The sponsor requirement, eligibility criteria, filing process and other requirements vary depending on the type of parole requested.
The petitioner must provide evidence of sufficient financial resources to support the beneficiary of the parole application, and the parole can be granted for a period of up to one year, although longer durations may be granted depending on the reason for the parole. Once the application is approved, the individual will be granted permission to stay in the United States for a period of time as determined by the USCIS. (Advance parole is a special type of parole that allows individuals who have already entered the United States, but wish to leave and return, to apply for permission to re-enter.)