I Can Help You Seek Success
Through Careful Planning, Persistence, & Personalized Service
SPEAK WITH ME TODAY
Deeding Property To An LLC
April 6, 2023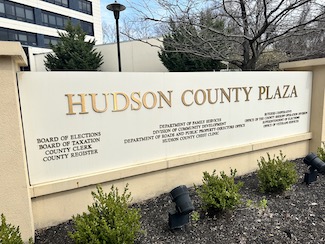 The Hudson County Register of Deeds, also known as the Hudson County Register's Office, is a government agency located in Jersey City, New Jersey, that is responsible for recording, filing, and preserving all formal written documents that affect real property, such as deeds, mortgages, assignments, and other land records. The office manages hundreds of thousands of land records dating back to county inception, including deeds, mortgages, assignments, and other property and land records. They offer several services, including free property records searches, as well as in-person and online services for recording and searching documents.
To transfer a property to a deed in New Jersey, you will need to use a quitclaim or warranty deed. Obtain a blank quitclaim deed form from most office and retail stores. Fill in the necessary information, including the names and addresses of the buyers and sellers, and the property description. Download and complete the Seller's Residency Certification and sign the deed in the presence of a notary. Submit the original deed to the county clerk with the recording fee, which is $45 for the first page and $10 for each additional page. It is also advisable to seek the services of a real estate attorney for assistance with the process.
Maintaining property ownership in an LLC can have several advantages and disadvantages. Advantages include reduced personal liability in case of a lawsuit or creditor claim, pass-through taxation, and flexibility in distributing profits. It also appears more professional and can easily transfer ownership interests. Disadvantages include higher setup and ongoing maintenance costs, no guaranteed asset protection, and potential violation of the "due on sale" clause when transferring ownership. Obtaining financing for rental property through an LLC may also be challenging, and a personal guarantee may be required. It is important to research state-level regulations and fees before forming an LLC and to consider creating multiple LLCs for multiple rental properties to minimize risk.