I Can Help You Seek Success
Through Careful Planning, Persistence, & Personalized Service
SPEAK WITH ME TODAY
Coaching Liability For Player Safety
Jan. 20, 2023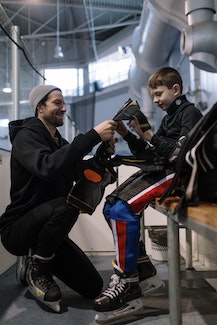 New Jersey's Little League Law (2A:62A-6 et. seq.) provides partial civil immunity protection to volunteer athletic coaches, managers, or officials for non-profit sports teams who have attended a "safety orientation and training skills program." This program includes, but is not limited to, injury prevention and first aid procedures, general coaching concepts, and other safety-related topics. To be eligible for this protection, the program must have met the minimum standards established by the Governor's Council on Physical Fitness and Sports, in consultation with the Bureau of Recreation within the Department of Community Affairs.
Coaches can protect themselves from liability for the injury of their players by understanding the standard of care that is expected of them in the areas of facilities and organization, instruction and supervision, medical care, and waivers and informed consent agreements. They should also make sure to provide competent and informed instructions to participants, assign drills and exercises that are suitable for the age and ability level of the participants, provide suitable first aid in the event of a medical emergency, keep written records of attendance and teaching methods, and develop and implement a personal risk management plan. Additionally, coaches should consider obtaining adequate insurance to further protect themselves.
Athletic trainers, team physicians, physical therapists, coaches, and schools all face potential liability by providing medical coverage at athletic events. Before your child can play a sport, you will likely have to sign a waiver of liability. This document states that you hold harmless the little league, its coaches, and their agents from any claims related to injury or death.