I Can Help You Seek Success
Through Careful Planning, Persistence, & Personalized Service
SPEAK WITH ME TODAY
Changing Gender In New Jersey
Jan. 28, 2023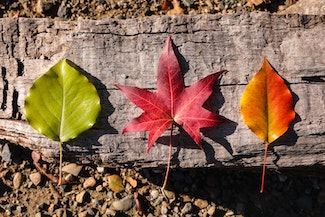 The process for legally changing your gender in New Jersey involves obtaining a court order. The New Jersey Courts have packets to help with this process. You must complete and submit the Reg L-2 Form, also known as the Application to Amend a Birth Certificate, to legally change your gender identity. You will also need to surrender your current driver license or identification card and obtain a duplicate for the standard fee of $11.00. In addition, all name changes filed with the New Jersey Department of Treasury will be exempt from public records request and treated as confidential.
It is possible for minors to legally change their gender in New Jersey. However, their parents must consent and complete a process similar to an adult name change. This process involves submitting a Petition for Name Change for a Minor, attending a hearing and publishing a notice of the name change. The court in Sacklow v Betts provides a succinct overview in the procedural aspects of acquiring a legal name change in NJ for a child. Additionally, use the following forms from the Office of Vital Statistics & Registry to update your name and gender marker on your or your child's New Jersey birth certificate: Request Form and Attestation, Parent/Guardian Request Form and Attestation, and a copy of the legal name change court order.
In New Jersey, the Law Against Discrimination (LAD) prohibits discrimination based on a person's gender identity or expression. The LAD also mandates that in sex-segregated public accommodations, such as bathrooms or locker rooms, a person must be allowed to use the facility consistent with their gender identity or expression. The LAD specifically defines public schools as places of public accommodation covered under the statute. Additionally, the New Jersey Law Against Discrimination, amended to include sexual orientation and gender identity in 1991 and 2006, prohibits discrimination in employment, medical service coverage and recording of race, ethnicity, sexual orientation and gender identity of patients. Furthermore, New Jersey law and district policy require that all programs and activities be free from discrimination based on sex, sexual orientation, gender identity or expression.
Finally, New Jersey schools must accept a student's gender identity, but don't have to notify parents of student's choice, according to new rules. This means that teenagers have the right to switch gender identity without parental consent.