I Can Help You Seek Success
Through Careful Planning, Persistence, & Personalized Service
SPEAK WITH ME TODAY
Celebrating MLK
Jan. 16, 2023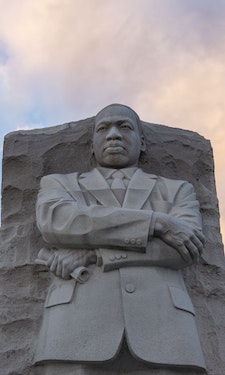 Martin Luther King Jr. Day is a federal holiday in the United States that is observed on the third Monday in January each year. It commemorates the life and legacy of Martin Luther King Jr., a Baptist minister and civil rights leader who played a key role in the American civil rights movement.
In New Jersey, as in other states, Martin Luther King Jr. Day was established as a holiday in the 1980s. It was signed into law by President Ronald Reagan on November 2, 1983, and the holiday was first observed on January 20, 1986.
Prior to the holiday's official establishment, there were efforts in various states, including New Jersey, to honor Martin Luther King Jr. and recognize the contributions he made to the civil rights movement. In the early 1970s, for example, a group of students in New Jersey organized a statewide campaign to have the holiday recognized in the state, and in 1983, New Jersey Governor Thomas Kean signed a bill establishing Martin Luther King Jr. Day as a state holiday.