I Can Help You Seek Success
Through Careful Planning, Persistence, & Personalized Service
SPEAK WITH ME TODAY
Buyer's Remorse
Feb. 9, 2023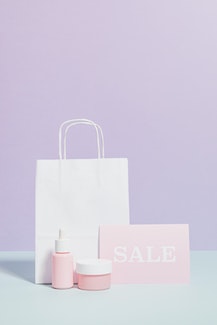 Businesses in New Jersey are required to conspicuously post their refund policies to inform buyers of their rights and responsibilities when making purchases. If a business does not have a posted refund policy, the buyer is eligible for a cash refund or a credit for up to 20 days from the date of purchase.
New Jersey law requires merchants to provide buyers with all of the important details about their refund policy, including the types of refunds available, any additional fees or restrictions associated with refunds, and the length of time a refund is valid for. Additionally, all refund policies must be clearly posted, visible, and easily readable by customers. This helps ensure that buyers are aware of the store's refund policy before making a purchase. If a store fails to provide a refund policy or does not meet the requirements of the posted policy, the buyer may be able to make a claim for a refund or credit.
While Spanish is one of the most widely spoken languages in the state, businesses are not required to provide any sort of language translation service, including return policies. However, it is always a good idea to provide a translation service to ensure that all customers can understand a store's policies and procedures. This will help to ensure that everyone is aware of the terms and conditions, and that they can return items if necessary. Additionally, providing translated return policies is an excellent way to show a commitment to diversity and to provide a more welcoming environment for all customers.
It is the responsibility of the business to ensure that its refund policy is clearly posted and easily visible to customers. This helps ensure that consumers are informed of their rights and obligations when making purchases in New Jersey.
Additionally, the Federal Trade Commission (FTC) has established a "cooling off period" rule that applies to certain sales that are made away from the seller's permanent place of business. This cooling off period allows consumers to cancel their purchase within three business days of signing the contract or making the payment. The three-business day period starts the moment the buyer signs the contract or makes a payment, and ends at 11:59 p.m. of the third business day. During this period, the buyer can cancel the contract and receive a full refund, provided that they return any goods they received. All refunds must be made within 10 days of the buyer's cancellation. The cooling off period does not apply to sales made at the seller's permanent place of business or to sales that involve goods or services that cost less than $25.